Matthew Wade opened about the incident of David Warner not using a DRS after his dismissal during the Pakistan vs Australia semi-final game of ICC T20 World Cup 2021 on Thursday (November 11). Wade said that David Warner wasn't sure but Glenn Maxwell at the other end heard a noise.
David Warner, who slammed 49 of 30 balls during the match, got out at a crucial moment after edging the ball off Shadab Khan's delivery. However, the replay showed that Warner did not get an edge on the ball and was indeed not out. However, the left-handed batsman did not review the umpire's decision and left the field.
Also Read: ICC T20 World Cup 2021: Could Have Been My Last Opportunity To Represent Australia: Matthew Wade
David Warner Wasn't Sure, But Glenn Maxwell Heard A Noise: Matthew Wade
Post the match, Matthew Wade opened up about David Warner not using DRS to review his dismissal. Wade mentioned that Warner was not sure if he edged the ball or not. But, Glenn Maxwell at the other end heard a noise.
"Yeah, we haven't had too much time to chat about it, just passing comments… I think there was a noise. He (Warner) wasn't sure, maybe his bat handle clicked or his hand on his bat.

"He didn't think that he hit it but I think Glenn at the other end heard the noise and to be fair that out there, that was the only thing that could have been so he was potentially thinking that he (Warner) might have hit it. It's really tough in those situations. How many times do you see a batter think that they haven't hit it and they have?", Wade said.
Wade also said that the team will hope that something like this does not happen in the next game.
"So a little bit of reassurance from the other end I suppose [would have helped] but that's now how it [went] with Maxy. Maxy heard a noise and he was batting out there. So hopefully something like that doesn't happen in the next match but we just got to work it out. The thing is we get 2 reviews in this format so you can sort of say that we should have used it but that's the way it goes," he further said.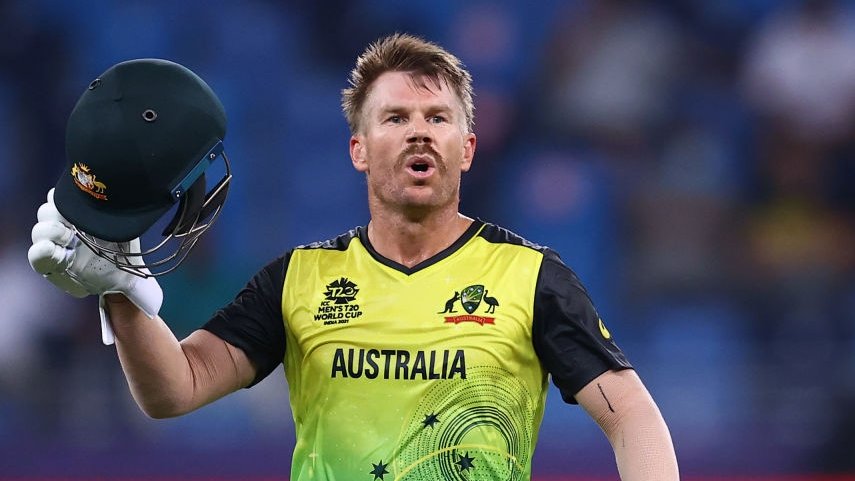 David Warner's dismissal was a crucial moment in the game. The Australian opener was doing a fantastic job during Australia's chase, with his 49 runs off 30 balls. Meanwhile, Australia managed to defeat Pakistan by 5 wickets after successfully chasing the 177-run target in 19 overs.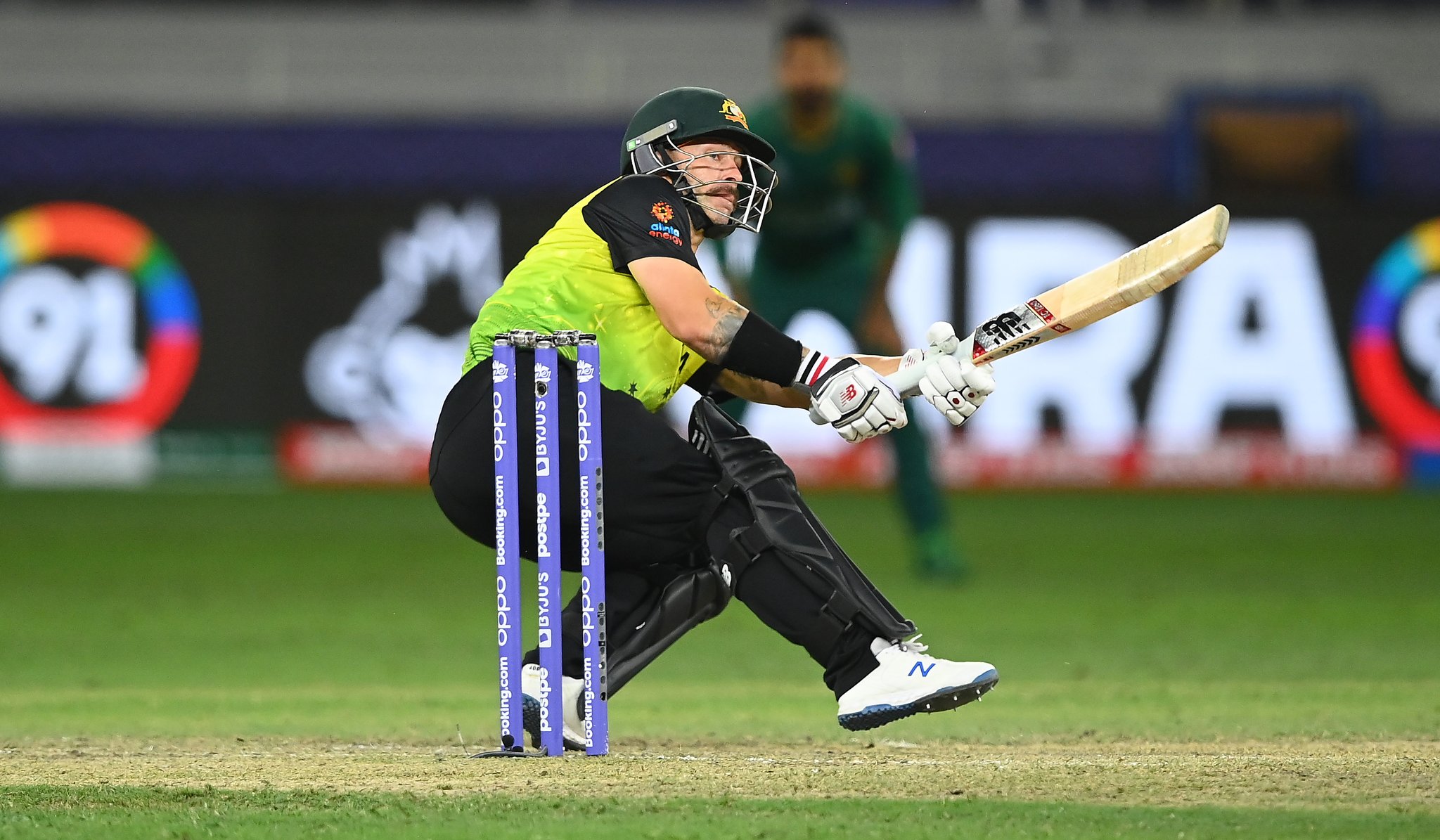 Also Read: Can You Imagine Mohammad Rizwan Played For His Country? Shoaib Akhtar Shares The Former's Distressed Picture From The ICU
Pakistan dominated the match at one point, restricting Australia to 96-5. However, Marcus Stoinis and Matthew Wade made an 81-run partnership to bag victory for the team. Matthew Wade emerged as the hero of the match with his 17-ball-41 quickfire.
Notably, his three sixes off Shaheen Afridi's 19th over changed the dynamics of the match and clinched a victory for Australia. Now, Australia will face New Zealand in the final of ICC T20 World Cup 2021.