England skipper Eoin Morgan expressed his desire to remain as the skipper of the English team and lead the side in next year's T20 World Cup that is scheduled to take place in Australia.
The 35-year-old Morgan led England to the 2021 T20 World Cup semifinals, where they lost to New Zealand on Wednesday. It was a heartbreaking defeat for Morgan and co. but one that was deservedly won by the Black Caps. Following the defeat, Morgan was asked if he would prefer to continue as the skipper, to which he said:
"I hope so. I'm still offering enough within the side. I absolutely love playing cricket at the moment for that changing room. The guys give everything. They're at the forefront of change on and off the field, and we have a lot of things to be proud about. I'm incredibly proud to be the leader."
"We're devastated" – Eoin Morgan after the 5-wicket loss to New Zealand
Eoin Morgan said that his side will find it hard to come to terms with losing a game that could have gone either way until the end. They were on top of the match, with the Kiwis needing 57 runs in the last four overs of the run chase, but James Neesham and Daryl Mitchell managed to erase the runs in just three overs.
"We're devastated. To be on the wrong side of a close game is not easy to take. We fought unbelievably well on a wicket that didn't necessarily suit our batting, and we were brilliant with the ball. We were right in the game until Jimmy came to the wicket, if not ahead of the game."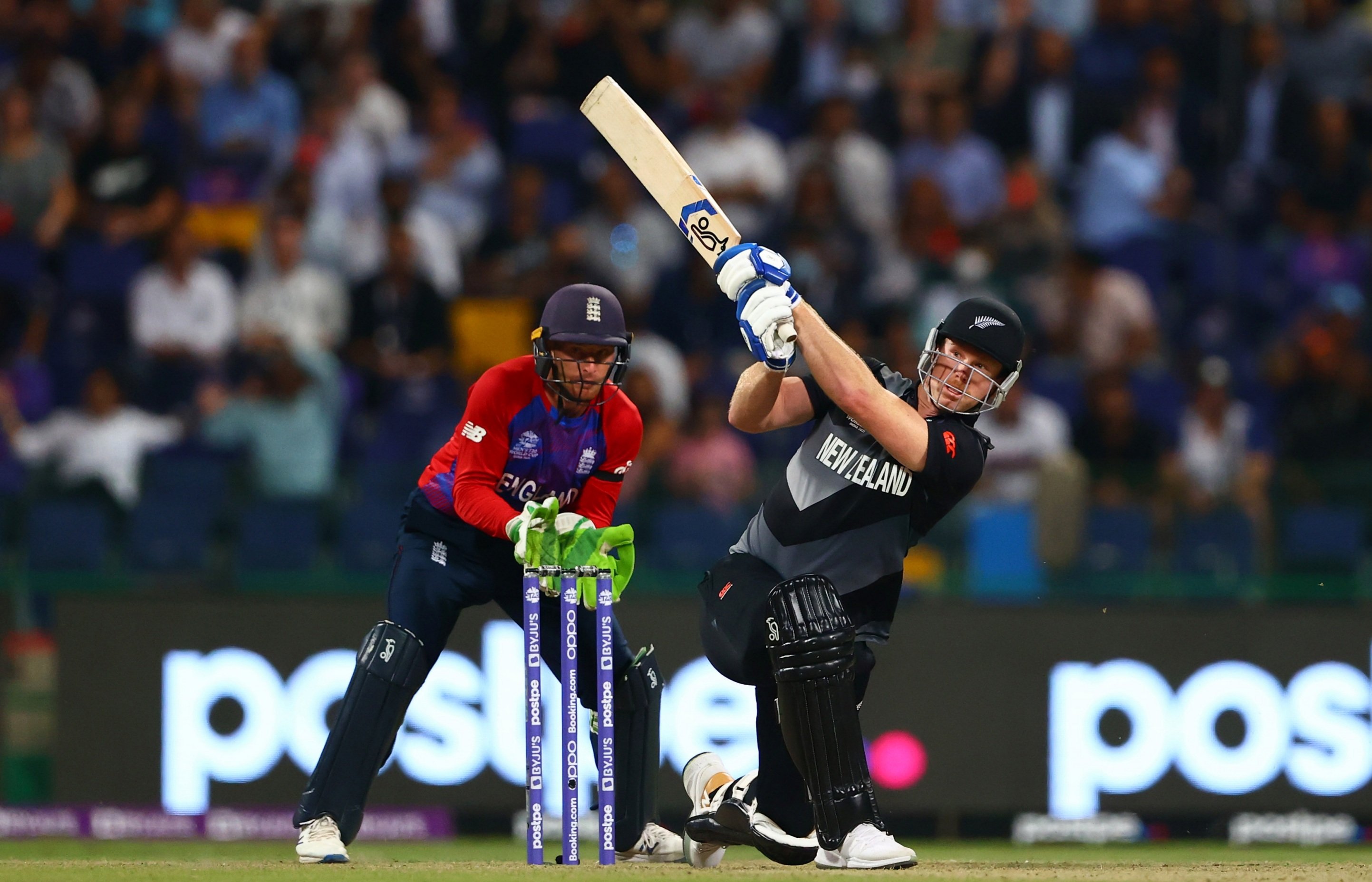 "The hitting ability within our squad is quite strong, and that the guys didn't feel like they could clear the ropes due to the nature of the pitch was a good indication that it wasn't coming on to the bat that well.
"I think that continued throughout the Black Caps' innings until Jimmy came to the crease. He was probably the only guy that came out and showed the ability to strike the ball cleanly from ball one," Morgan added.
New Zealand will now play the winner of the second semifinal between Australia and Pakistan, which will be played tonight at the Dubai International Cricket Stadium.
Also Read – T20 World Cup 2021: The Win Against India Set Us Up For What Followed – Matthew Hayden