South African wicket-keeper batsman Quinton de Kock has apologized to his teammates and given an explanation regarding the incident that took place on October 26, just before the match between South Africa and West Indies.
De Kock had made himself unavailable after Cricket South Africa (CSA) made it mandatory for every one of its players to take the knee in support of the Black Lives Matter (BLM) movement. There were causes of concern as to why the left-hander decided to take this route, but he has concisely elaborated on his decision.
"I would like to start by saying sorry to my teammates, and the fans back home. I never ever wanted to make this a Quinton issue. However, I understand the importance of standing against racism, and I also understand the responsibility of us as players to set an example."
"I did not, in any way, mean to disrespect anyone by not playing against West Indies, especially the West Indian team themselves. Maybe some people don't understand that we were just hit with this on Tuesday morning, on the way to a game," part of De Kock's statement read in a CSA release.
Quinton de Kock statement 📝 pic.twitter.com/Vtje9yUCO6

— Cricket South Africa (@OfficialCSA) October 28, 2021
Quinton de Kock sorted the matter with the board on Wednesday night
The 28-year-old de Kock further revealed that there was an intense and emotional conversation between him and the members of the CSA on Wednesday night. Following the discussion, he sorted the issue and made himself available for the remainder of the ongoing T20 World Cup.
"Since our chat with the board last night, which was very emotional, I think we all have a better understanding of their intentions as well. I wish this had happened sooner because what happened on match day could have been avoided. We had camps. We had sessions. We had zoom meetings. We know where we all stand. And that is together."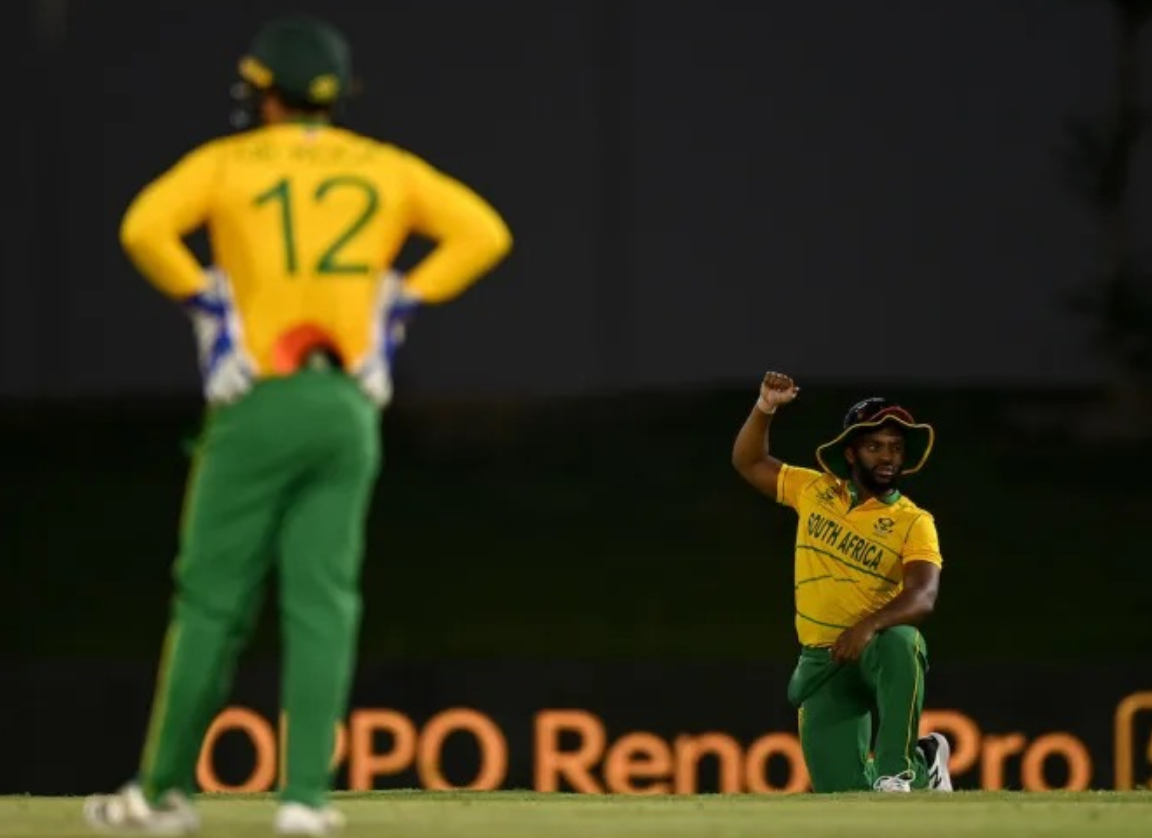 "I love every one of my teammates, and I love nothing more than playing cricket for South Africa. If he [Temba Bavuma] and the team, and South Africa, will have me, I would love nothing more than to play cricket for my country again," he wrote.
In place of Quinton de Kock, the South African side had played Reeza Hendricks, who was impressive for a brief period of time in the match against West Indies. However, with the return of de Kock, it will be interesting to see the team combination.
Also Read – ICC T20 World Cup 2021: Sri Lanka Will Challenge Us With Their Spin Attack, Asserts Matthew Wade