Former Indian pace bowler Paras Mhambrey has applied for the bowling coach role for the senior men's cricket team.
Mhambrey is currently employed with National Cricket Academy for nearly a decade and also shares close bond with Rahul Dravid, the likeliest person to become head coach of the Indian team.
Paras Mhambrey applied for the bowling coach post on October 25
Mhambrey has also been travelling with U-19 squads and India A team, also as head coach on few occasions.
Rahul Dravid is famously credited for preparing Indian youngsters through India A programmes and building a formidable bench-strength for the main team amongst international sides. But Mhambrey has also played an important role along with the former Indian captain to make that team.
"Yes, Paras has officially applied for the post today. The deadline for application closes on Tuesday, October 26. Paras has the requisite experience, having been a part of the Indian cricket's elite coaching system for the past decade," a senior BCCI official told news agency PTI.
Paras Mhambrey likely to find the next generation bowlers for India
The Indian board firmly believes that under Mhambrey India will find its next bowling options once the current bowlers like Mohammed Shami, Jasprit Bumrah and Bhuvneshwar Kumar call day on their respective international careers.
Mhambrey's application gives a hint that Rahul Dravid himself could take up the top-role in the Indian team.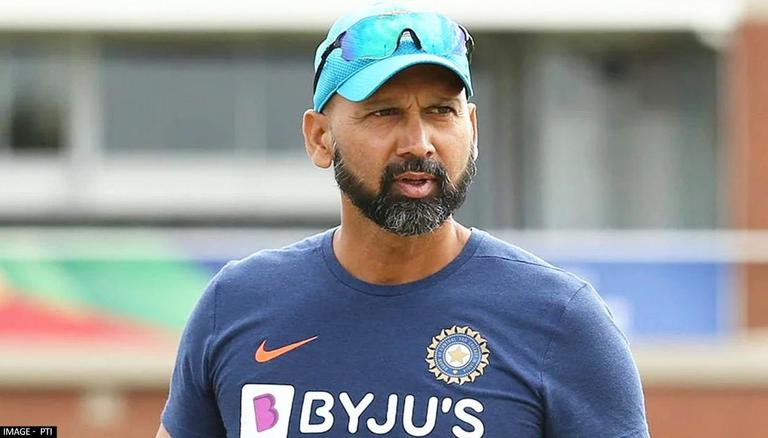 Mhambrey played just a couple Tests and three One-Day International matches for India but has played his major part of career for Mumbai at domestic level.
The 49-year-old picked 284 wickets from 91 first-class matches with the help of 13 five-wicket hauls.
The current lot of coaching staff which includes head coach Ravi Shastri, bowling coach Bharat Arun, fielding coach R Sridhar and Physio Nitiin Patel will end their tenure with the Indian team at the helm of the T20 World Cup in November.
The BCCI had invited for applications for coaching staff of the Indian team including the positions of head coach and bowling coach, the deadline to fill the applications is October 26.
Also Read: We Have Reached A Point Where We Need Specialist Pacers For Formats – Paras Mhambrey