Australian pace bowler Sean Abbott said that if he has to miss the Ashes series during the burth of his first child, he wouldn't mind it.
With lot of discussions and tensions, England Cricket and Wales Board (ECB) have named a 17-member squad for the Ashes against Australia.
Australia is yet to name their squad for the biggest Test series and Abbott could be selected in the pace attack considering the retirement James Pattinson.
Not going to risk putting into jeopardy the Ashes series: Sean Abbott
The  29-year-old is expecting the birth of his first child late December and said he would make himself unavailable for the Ashes series to welcome his new-born.
"(I'm) not going to risk putting into jeopardy the Ashes series by coming in as not a clean' athlete," Abbott was quoted as saying by Australian media.
"It's not as easy as it used to be and that's the world we're living in at the minute. That's just part of things now. It's a bloody tough one, especially considering the safety concerns around COVID and borders.

"We'll just have to manage that as best I can and if that means maybe missing some time with the Test squad and an Ashes series then so be it. Hopefully, we get lucky and things work out," he added.
It's not going to be my last game of cricket: Sean Abbott
Abott has played nine white-ball games for Australia and is yet to make his debut in the oldest format of the game.
Abbott has claimed 169 sclaps from 64 first-class matches and could join the likes of Pat Cummins and Josh Hazlewood to dismantle England batting line-up.
"As much as it's a dream of mine; I'm not 30 yet, my body's going great, I'm feeling really fit, it's not going to be my last game of cricket," Abbott asserted.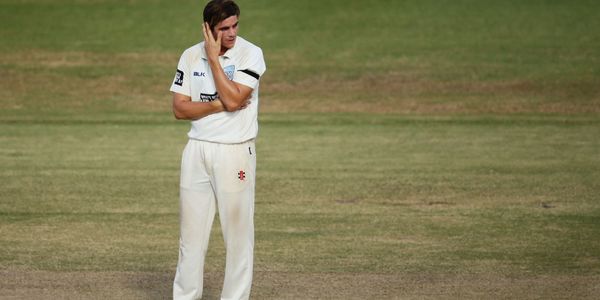 "I know opportunities don't come around very often, especially with the guys we have in the squad that have been playing, but it's the birth of my first child. Hopefully it works out that she times her run nicely that we can tick all those boxes and have dreams come true in more ways than one," he added.
The Ashes will commence on December 8 with the first Test will be played at the Gabba in Brisbane.
Also Read: Steve Smith Glad To See The Return Of England All-Rounder Ben Stokes For The Ashes, Feels He Adds A Lot Of Depth For Three Lions