Former head coach Ravi Shastri revealed that the memes created on social media by the fans during his tenure were quite enjoyable, despite mocking and jeering him at will.
Being the head coach of a country ruled by cricket, any failure will be immediately subject to ridicule but Shastri had become quite immune to it. In fact, he was able to enjoy the humor, especially during the tough times that the team has been through.
"I quite enjoyed some of them (memes). That's talent also. When they suddenly make me have a paunch, then it disappears the next day."
"There are bottles everywhere, it is a laugh at my expense. So at least in tough times, you kept people in good humor. I would like to invite some of them for a drink," Shastri was quoted as saying to India Today.
"It has entailed a lot of sacrifice in the last year" – Ravi Shastri
The job of being Team India's head coach isn't easy and with the added problems regarding Covid-19 and bio-bubbles, it only became that much more taxing. However, the satisfaction from successes and bonding with the team and management is something else, as per Shastri.
"This tenure has given me more job satisfaction than anything else. When in this job, you are just with your coaching staff. All you can do is create a mindset that allows the boys to play freely once they are out and giving back something."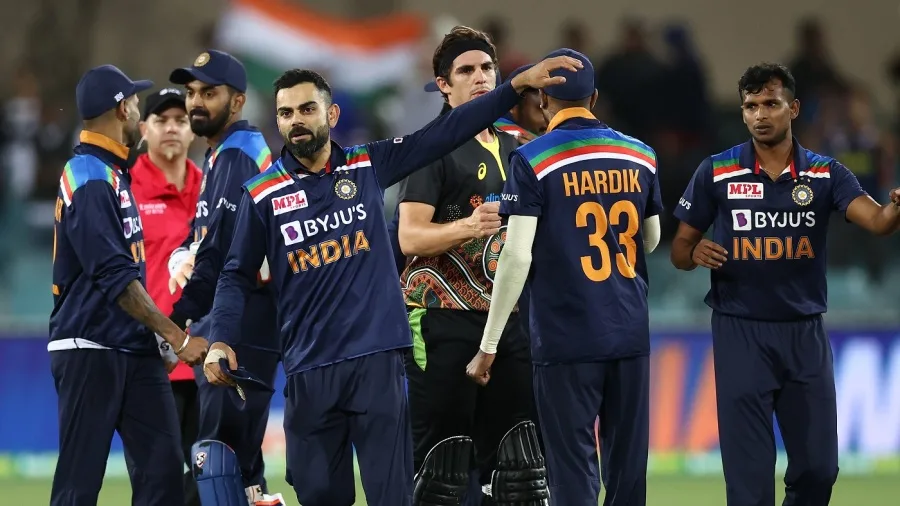 "It has entailed a lot of sacrifice, especially in the last year and a half during Covid which cricket has not seen since the Second World War," Shastri concluded.
Under Ravi Shastri's tenure, India failed to win a single ICC trophy but they have dominated the Test format for more than five years.
Also Read – Vikram Rathour Reapplies For Batting Coach Of Indian Team, BCCI Likely To Appoint Paras Mhambrey As Bowling Coach: Reports