Hollywood superstar Angelina Jolie suffered a major beauty mishap during the red carpet appearance at the premiere of her latest film, "Eternals" on Sunday evening at the Rome Film Festival. The 46-year-old turned heads in a striking metal-mesh gown by Atelier Versace as she attended the premiere alongside her two daughters, Zahara, 16, and Shiloh, 15. And while the mother-daughter trio looked stunning fans couldn't help but notice a rather rushed-looking hair extensions job and many took to social media to criticize the actress's hair.
Angelina Jolie Shines In Silver As She Poses With Two Daughters At Rome Film Festival Premiere Of Eternals
The problem was that the fake hair was clipped underneath Angelina's real hairline, and the extensions were not blended in to look natural. Instead, her hair had a blunt cut-off midway down her back, with longer strands underneath flowing down to the small of her back.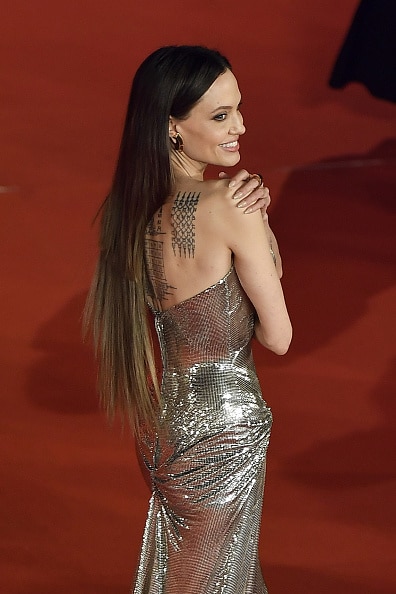 Jolie's noticeable hair extensions went viral, with fans calling out whoever was in charge of the Oscar winner's hair.
"Her extensions literally look like a child clipped them in for her," one person wrote on social media.
"I don't know who does her hair but she should fire him," another tweeted, while someone else added, "Who put the extensions to my queen Angelina Jolie? They need to be fired."
"Now, I'm no hairdresser but whoever did Angelina Jolie's hair extensions did it wrong and/or drunk," someone else also commented on social media.
And while Angelina's hair was a distraction, her red carpet dress was a winner. The Maleficent star wore a strapless silver metallic Versace gown that hugged her figure perfectly.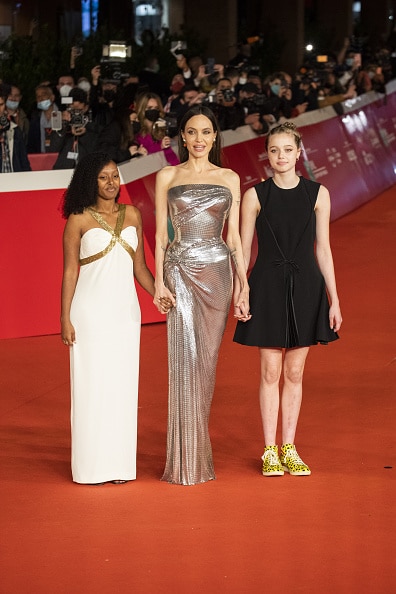 Both daughters of Jolie also looked lovely in their red-carpet attires, while Zahara opted for a white, Grecian-inspired gown,Shiloh chose a black knee-length frock.